Holger Czukay Papertoy
August 2018
The current issue (#14) of TQ zine includes a very nice printed card-stock for this Holger Czukay papertoy, created by yours truly.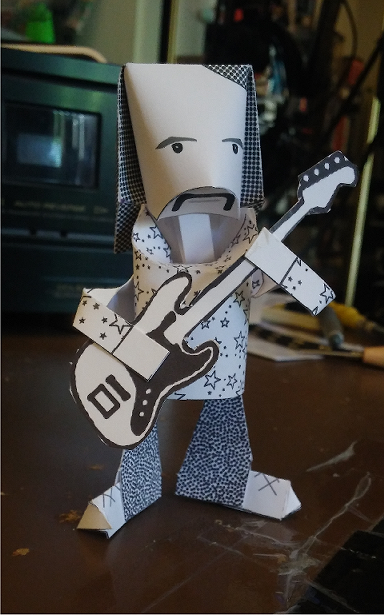 If you're unfamiliar with TQ please check it out.
In addition to reviews and interviews concerning assorted underground/under-appreciated music each issue typically includes various goodies, such as free CDs and music downloads.
Here's a completed Holger figure done by Chris Whitehead.
This is totally brilliant. Thank you, Chris!
Here's another one, in color, from Rob Hayler:
Props to his son Thomas for the outstanding coloring job.